How We Got Started
KyKy's Bridal is a subsidiary to our parent company, KyKy's Treasures, which manufactures jewelry and accessories for all occasions.  KyKy's Treasures was founded in April 2011 in Marysville, OH by Shelly Harman.  KyKy's Bridal was officially launched in 2013 after the success of the bridal line from KyKy's Treasures made it apparent that it needed it's own home.  KyKy's Bridal is a full-service bridal and bridal party jewelry and accessories company.
Meet The Owner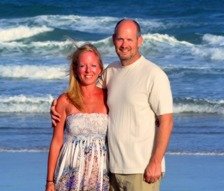 Hello friends and customers.  My name is Shelly Harman and I'm the founder and owner of KyKy's Treasures and KyKy's Bridal.  I had a full-time career for over a decade until I made the decision to stay home with my children following the birth of our third child in 2009.  I began designing jewelry in 2011 after my oldest daughter, Kylie, encouraged me to sell bracelets at our community garage sale.  I quickly realized I enjoyed designing jewelry and I began taking classes to learn everything I could about jewelry design, photography and being a business owner.
I pride myself on the personal touch I add to each order and aim to make every customer feel as if they're my only customer.  It's this one on one attention that sets me apart from the competition, in addition to my unique designs.
The name "KyKy" also has personal meaning, in that it's the name my youngest daughter, Sophie, has called Kylie since she first began to speak.  And since this entire venture was technically Kylie's idea, I felt it only proper to make her a part of our company name.
I live in Marysville, Oh with my husband Ray and our three children.  I also design Wedding Bouquets for Madison House Designs.